Welcome yogis and yoginis.
You've fallen in love with your practice.
Now you're ready to take it to the next level.
Imagine three glorious weeks immersing yourself in yoga. Imagine waking up to your inner power and peace. Imagine saying yes to transformation and celebration.
Everything is taken care of.
The only thing we're waiting for is you.
200 Hour Teacher Training & Self Empowerment Course
Curriculum
Join us for our yoga alliance certified 200-Hour training where you will spend three weeks learning, expanding, and growing in community with like-minded yogis.
Our program includes:
Therapeutic vinyasa, restorative yoga, meditation, and pranayama

Anatomy, physiology, and asana workshops

Yogic philosophy and psychology based on tantra and feminine principles

Prana and the subtle body

Ayurveda and nature connection

One-on-one student mentorship

Awakening the inner teacher and developing skills for teaching with confidence and grace

Much, much more!
Led by Kaity Rose, C-IAYT
Hear what our past participants have to say
learn more about Our yoga teacher training
Send us an email and we can schedule some time to chat about the program and any questions you may have.
What Makes Our Yoga Teacher Training Unique?
We honor our connection with nature and mother earth. We approach yoga as a means of exploring and deepening this connection.
We understand the learning process is not linear. Our teaching model incorporates group discussion, hands-on experimentation, and instructor support and feedback.
We value the student learning process as both somatic and intellectual. We offer rest and movement breaks throughout the day to encourage integration.
We value spiritual growth and personal development. This training is an opportunity to be impacted by yoga on a deep level.
We emphasize safe and accurate anatomical cueing to support the longevity of your and your students' practices.
We encourage modifications, adaptations, and the use of props to adapt yoga for all body types and needs.
Our Training is guided BY THE TEACHINGS OF:
YOGA THERAPY

AYURVEDA

FEMININE MEDICINE

TANTRA

AND NATURE CONNECTION.
Sample Daily Itinerary
6-8 AM: Morning yoga practice
8-9 AM: Enjoy a fresh gourmet breakfast
9:30 AM – 12:00 PM: Morning workshops
12-2 PM Free Time! Lunch at 12:00pm.
2-4:30 PM: Afternoon workshops
4:30-6:30 PM: Afternoon yoga practice
6:30-7:30 PM: Enjoy a fresh, gourmet dinner
8:00 – 9:00 PM: Occasional evening activity
Wednesdays are for your free time and rest. We will have one full day and one half day off per week for integration and down time.
Investment
$2700 + Accommodation & Meal Costs for 23 nights
Payment plans available.
If you'd like to request a private room, please reach out to us directly.
2020 Location TBA <3
View our location from 2019:
Playa Grande, Panama
Istmo is located in Playa Grande, a rural beach community on the western edge of the Panama Province in the Republic of Panama. We are 1 hr 15 minutes from Panama City and 10 minutes from the town of Coronado. We are secluded but not isolated. If there is anything that you forgot from home it can probably be found in Coronado where you will find supermarkets, pharmacies, shops, as well as a modern clinic with English speaking doctors.
We are a 5-minute walk to a secluded beautiful beach. As you approach the beach, the last 2 minutes of the walk are through a jungle trail with the warm tropical Pacific Ocean waiting for you. Something that attracted the owners to the area is the miles of black and white sand beach that has plenty of natural shade from the rainforest that grows close to the water's edge. The beach is a great swimming beach and almost always calm except on the rare occasion when storms can produce a powerful shore break. If you wake up early you can see the sunrise over the ocean and the local fisherman and lobster fisherman bringing in the catch of the day. You may run into the Istmo staff buying your afternoon lunch. The beach is also a nesting ground for marine turtles that come to these shores once a year to lay their eggs.
We are 30 minutes away from El Valle a picturesque town nestled in the crater of an extinct volcano. In El Valle there are some beautiful hikes in the cloud forest, hot springs, horseback riding, a butterfly farm, a zip line, and an artisan and fruit/vegetable market, amongst other attractions.
Istmo is located on 4 acres of land, an acre of which is intact rainforest. You can enjoy the wilderness by taking a stroll on our short walking trail to a natural pond on the property. The pond, home to a family of dwarf caiman, flows into a creek that runs through the property and around the yoga studio, eventually working it's way to the beach.
Our property hosts a variety of fruit trees, some were recently planted and many already producing. Fruit trees include 3 varieties of mangoes, cashew nut, orange, mandarin, grapefruit, star fruit, guava, soursop, rambutan, avocado, tropical plums, custard apple, sapodilla, jobo, hicaco, dragon fruit and two varieties of limes. We proudly serve these fruits to our guests and have incorporated them into our menu.
Besides our two children and boxers, we share our property with other wildlife including, tamarin monkeys, iguanas, colorful toucans, motmots, crimson back tanagers, yellow-bellied flycatchers and blue tanagers, dwarf caiman, amongst others. We are also in close proximity to a private forest reserve that is home to deer, jaguarundis (small rainforest cat), coatis, sloths, agoutis, and other wildlife. You will be awakened in the morning by flocks of parakeets flying overhead and go to sleep to the sound of frogs singing from the creek. Honestly, we think it's the best place on earth!
What's Included?
Accommodation for 23 nights

Airport transportation

Arrival day dinner

Breakfast, lunch, and dinner each day with ingredients from the organic garden on-site

Departure day breakfast

Beach time <3

Walking trails in nature

Meditation labrynth

Hammock areas to relax

Kirtan

Stand up paddle boarding

200 hours of yoga classes and workshops

Extensive training manual

Transformation and deep growth

Friendships to last a lifetime
Not Included:
Flight expenses

Spa fees or excursions

Additional meals (aside from the 3 daily provided)
Meals
Organic Vegetarian Meals
Your training includes three delicious, consciously prepared meals each day. All meals are gourmet vegetarian and created from local, organic ingredients, many of which are from the on-site organic garden! Fresh, locally caught fish is served a few times a week.
Our training's menu has been lovingly crafted by owner and Chef Sean Davis, a graduate of a prominent cooking school in New Orleans. We offer a tropical fusion cuisine that blends influences from Latin America, Caribbean, India, Middle East, the Mediterranean, North Africa, the Far East, South East Asia, Cajun, Southern US, and the Pacific Rim Islands. YUM!
We can easily accommodate our guests who are gluten-free, vegan or require substitutions because of food allergies.
Our meals are created from what we have grown organically, and supplemented by what we can purchase locally. We make every effort to maintain a light carbon footprint and support local farmers and fisherman, buying the high majority of our produce and seafood within a 20-mile radius. During your morning walk, you may see us down at the beach on Playa Grande, buying the catch of the day for your dinner.
Interested?
Contact Kaity for a 15 minute phone consult to learn more.
Meet Your Lead Trainer
Kaity Rose, C-IAYT & E-RYT500
Kaity Rose is the founder of Wild Earth Yoga Therapy and co-owner of LC Yoga in Loveland, Colorado. In addition to teaching yoga, Kaity works privately with clients suffering from anxiety and chronic pain.
Kaity guides her students in deepening the connection between body and mind. She specializes in trauma-informed yoga therapy, Ayurveda, and functional movement therapy.
Kristen Lassiter, ERYT-500
Kristen (left) is an E-RYT 500 (certified by Jason Crandell in 2017), but has primarily taught Vinyasa yoga since 2009 and was initially attracted to this discipline due to connection of breath with movement of the body. However, she is also trained in hot yoga, yoga with weights, TRX, Yin/restorative yoga & pre natal yoga as well as guided meditation and chanting. Her strengths as an instructor include being able to teach clarity of asanas (poses) with in any size class, offering different modifications/intensifications for different levels of practitioners, and educating students on postural alignment with an intention to never make yoga appear intimidating. She places emphasis on making an individual's yoga practice one's own and encourages students to take their practice to a level in which they feel safe, yet challenged.
Ena Burrud, C-IAYT & ERYT-500
A full time yoga therapist, Ena has been teaching since 2000, her initial years in LA and Orange County. She owns Treetop Yoga Therapy, a private practice in Fort Collins since 2011. Ena's specialty is trauma recovery, surgery and injury rehab and chronic pain. She has had past and presents contracts with InnerBalance addiction recovery center, Cheyenne and Fort Collins Veterans Affairs, Larimer County Victims Advocacy and Adolescent Diversion Programs, Alzheimer's Association, among others. She has trained teachers in 200, 300 and 1200 hour programs statewide as well as Colorado psychotherapists. She holds a certificate in iRest® Yoga Nidra, a neuro-mindfulness protocolused by the military since 2006. Mother to two fabulous children, her youngest teen still home, her teaching style is humorous, accessible and always based deeply on personal experience.
Get to know some of our incredible YTT graduates!
Olivia Tsouprake (Steamboat, CO)
This training was one of the best things to happen to me. The people I met we're inspirational and the material covered not only prepared me to be a good yoga teacher, but also a better human being. It helped me find myself!
Alicia Adriana Rabadan Trejo (Mexico City)
My journey in this yoga teacher training was wildly transformational. I came with no self-confidence, broken, and fearful. I'm leaving with an open heart filled with joy, empowered and feeling like the magic I am. There is not one thing that I would have changed.
Patricia Albright (British Colombia)
This has been an amazing, transformative yoga teacher training. It has given me more than what I ever expected. I found that my body is strong and capable, and that I can honor and love my body and not push so hard. The training was so well planned, organized, presented, led, and facilitated. It led me on a path to become my authentic self and more spiritually connected.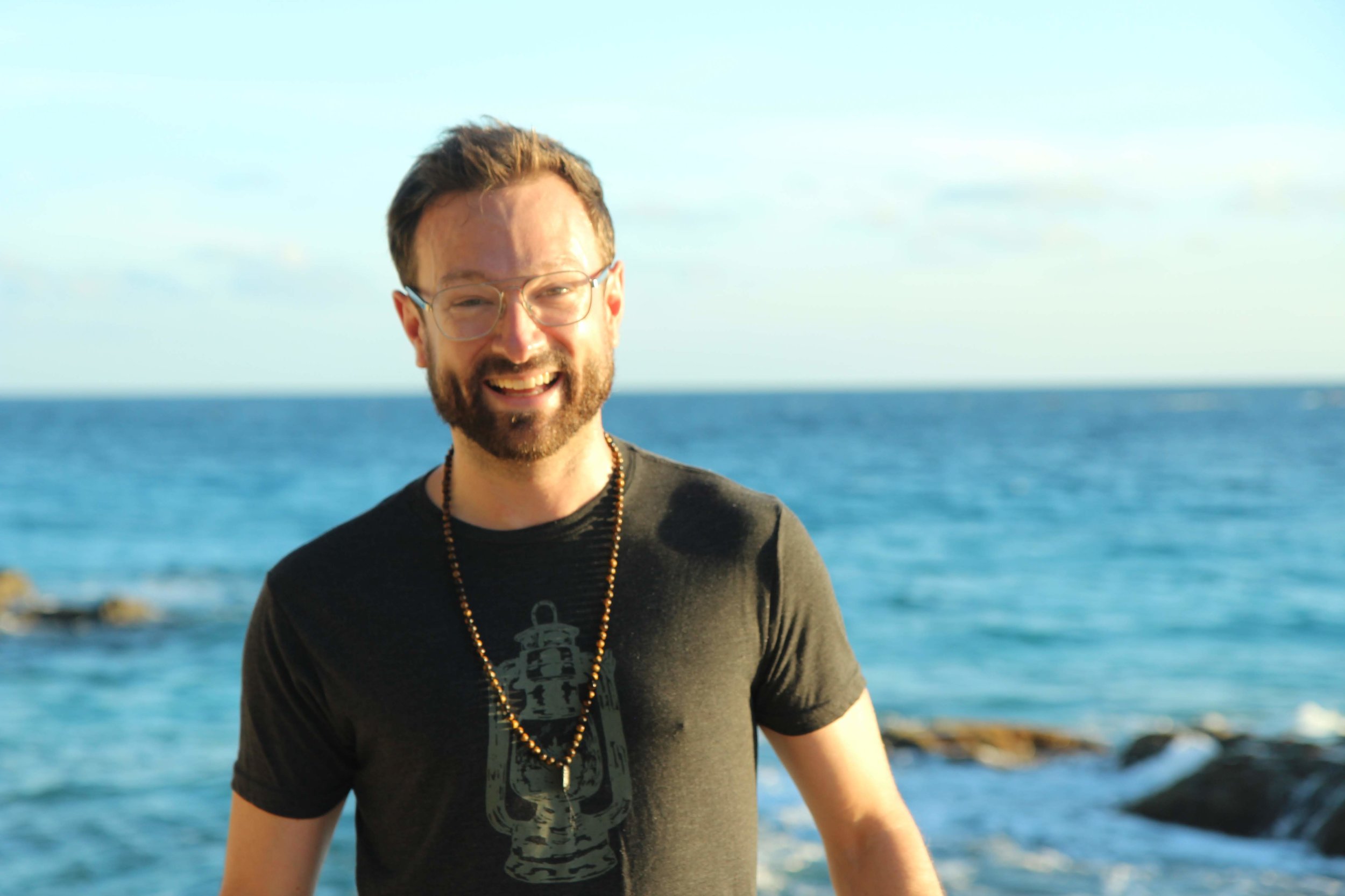 Pierre-Olivier Delisle (Québec)
This training was so many things at the same time: hard, fun, emotional. We have learned so much. It was overall one of the best three weeks of my life!! I think my favorite memory, if I have to choose, would be my final teaching class :)
Crystal Rose (Boston, MA)
Wild Earth Teacher Training was an amazing experience. Kaity's grounded and caring personality really created a safe space for all of us to be authentically ourselves. Her presence allowed for us to be open. The training has definitely equipped us with the tools and knowledge to teach.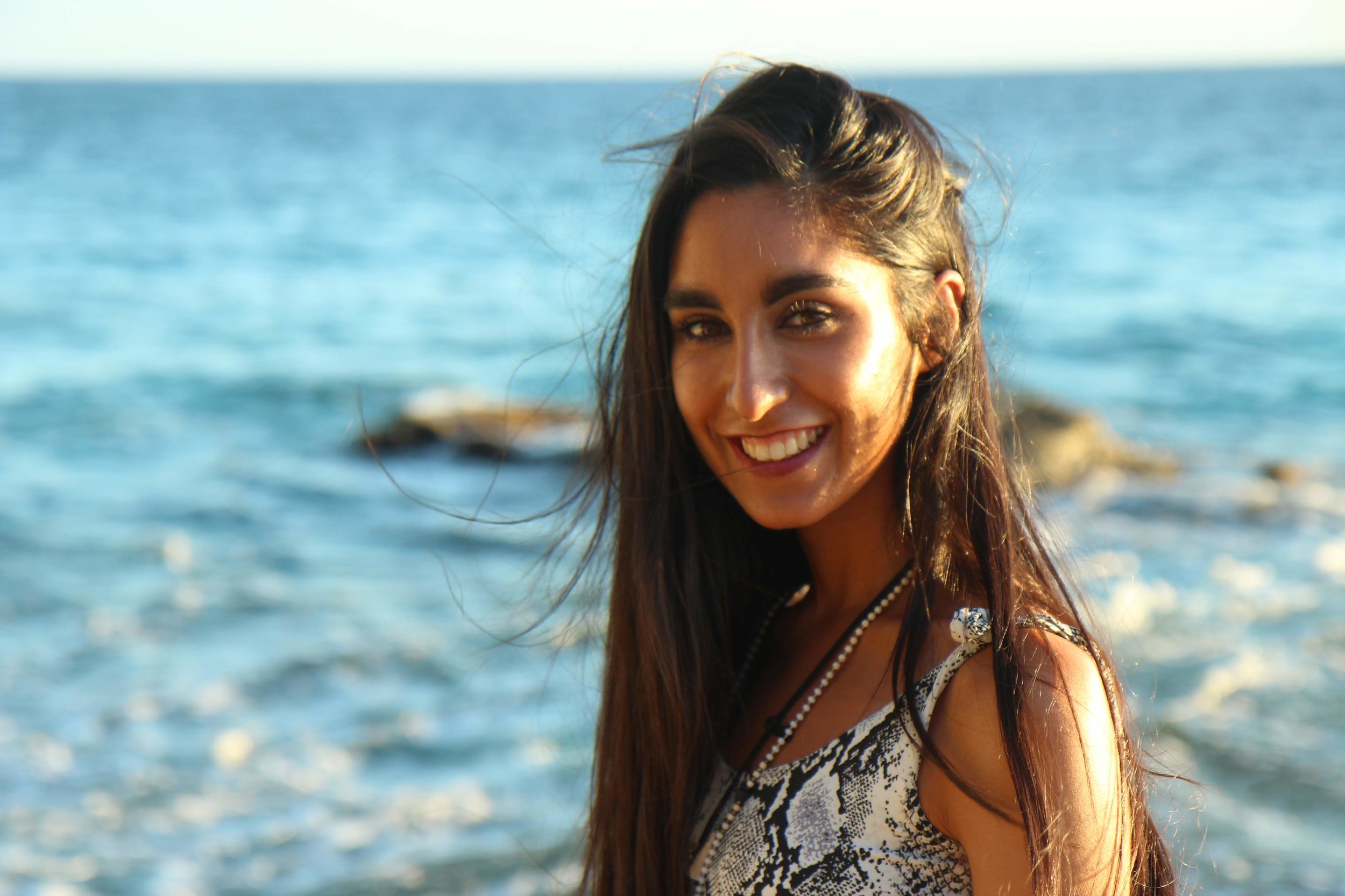 Ella Riggs (United Kingdom)
Words cant do justice the love, gratitude, and abundant peace this course/ overall experience has given me. This course has allowed me to access true freedom. Limitless, beautiful, joyful freedom, contentment, trust, and self love. I am forever grateful!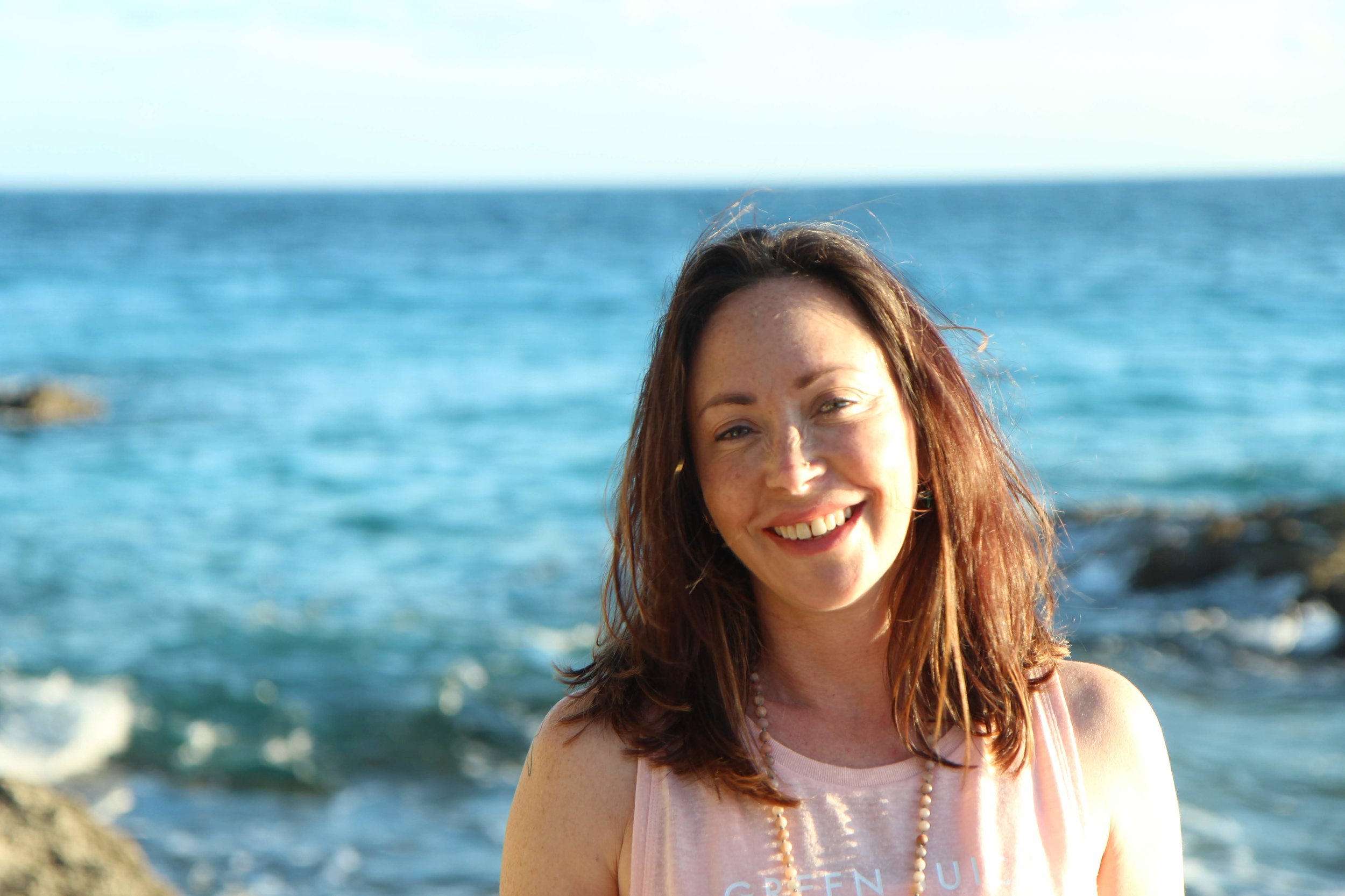 Melissa De Pascalis (England)
I came to this training with an open heart and no expectation other than to receive and embrace everything that came my way. I have left with more than I could have ever dreamt of and friendships that many only dream of. Thank you Kaity, you have made me, me.
Addy Kienas, (British Colombia)
This experience was so beyond incredible. I don't know what to say - this course has changed my life. I don't know what kind of a place I would have been in, had I not experienced the YTT200.
Cancellation Policy:
If cancellation takes place more than 90 days prior to your departure date any payments made will be refunded minus a $750 deposit. If cancellation takes place between 60-90 days prior to your departure, 50% of the training price will be forfeited. If cancellation takes place less than 60 days prior to your departure date, 100% of the trip price will be forfeited.
Wild Earth Yoga Therapy LLC reserves the right to make any changes deemed necessary by our team, trip leaders, teachers or partners. In the rare case of a cancellation on the part of Wild Earth Yoga Therapy (due to political unrest, dangerous weather, or low sign-ups) we will offer a transfer to another training or a full refund of your funds. We encourage all participants to purchase travel insurance and highly suggest you purchase "cancel for any reason" to protect against the rare chance of cancellation.
All prices are per/person and include a non-refundable deposit of $750, which you have already paid within the retreat cost. Important: If you do not submit full payment 60 days before the training, and do not cancel your registration or respond to our communication, Wild Earth Yoga Therapy LLC retains the right to charge the remaining balance due to the credit card provided and release your spot. Any amount forfeited, which has not then been paid to Wild Earth Yoga Therapy by you, will be recovered from you by Wild Earth Yoga Therapy as a debt due and payable. Consider travel insurance to protect the costs of your trip in the case of injury, illness or inability to attend for other reasons.